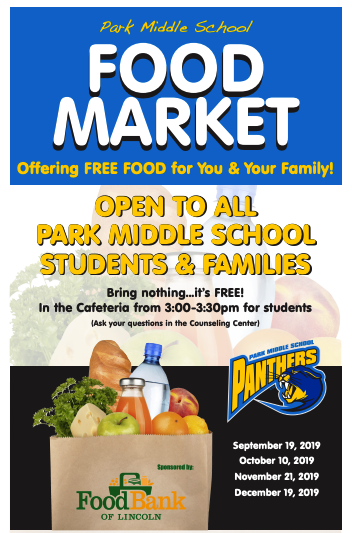 The Food Market Program is a once-per-month mobile distribution where the FoodBank of Lincoln brings a variety of shelf-stable food and fresh produce, bread, and bakery items to Park Middle School. Students and families are welcome to come through and select what they want.
There is no need to register ahead of time to participate. However it is required for a family member to write down their family name and the number of people in the household, so the Food Bank knows how much food to plan for.
September 19
October 10
November 21
December 19
Click here to see how the Food Market happens at Park Middle School.