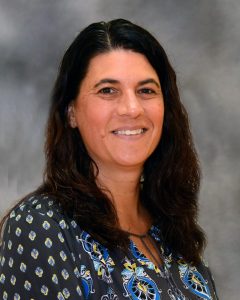 Dear Park Parents and Guardians,
Welcome to Park Middle School, home of the Panthers. It is both my honor and privilege to serve the Park community as Principal and work alongside a dedicated, skilled and compassionate staff that are committed to the academic achievement and personal development of over 800 students. Our school vision, Cultivating a Community of Lifelong Learners Empowered to Build a Better World, drives the staff's decisions, work and focus as we strive to create a safe and engaging learning environment for every one of our students.
The Park Staff works collaboratively on interdisciplinary teams to ensure that the highest quality of learning is provided to every student. We are committed to helping all students reach their full potential both in and out of the classroom. We partner with the Boys and Girls Club to provide a rich array of services and programs both before and after school. This programming is available to every student in the building at no cost to the families.
A successful partnership between home and school also helps to ensure that students will be successful. I invite you to use the Park Website as a way to stay connected to our community and your child's experience at Park. We are looking forward to partnering with you and welcome your comments, questions and suggestions as we work to provide a quality learning environment at Park Middle School.
Sincerely,
Charlotte Everts
Principal